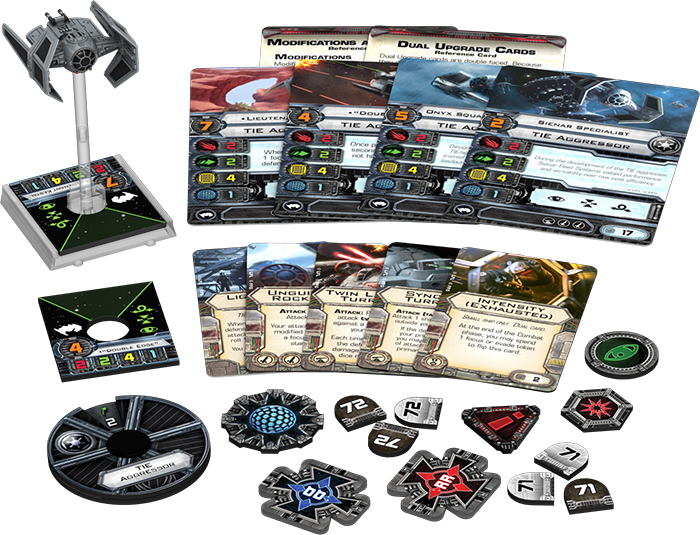 Designed for long missions, supply chain raids, and tactical flexibility, the TIE aggressor can engage foes in close with its maneuverability or strike from afar with its powerful turret and ordnance.  The Imperial pilots who flew the aggressor were specially trained with the ship's different weapons loadouts in order to leverage them to full effect.
This is not a complete game experience. A copy of the X-Wing Miniatures Game Core Set is required to play.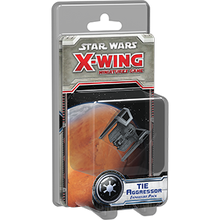 Critical Hit Token
Focus Token
ID Tokens #71, #72 (3 each)
Shield Token
Stress Tokens 
Target Tokens QQ/RR (2 each)
Modifications and Upgrades
Dual Upgrade Cards
Community content is available under
CC-BY-SA
unless otherwise noted.