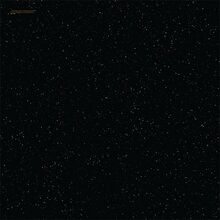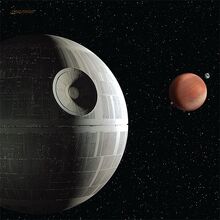 Take your battles to the stars with X-Wing™ Playmats, available via Fantasy Flight Games' In-House Manufacturing! Each X-Wing Playmat takes the form of an easily portable, 3' by 3' natural rubber playmat, complete with a slip-resistant bottom that helps to ensure your valuable miniatures stay safe during your space battles. Whether you field a squadron for the Rebel Alliance, the Imperial Navy, or the Scum and Villainy of the galaxy, you'll find a cinematic setting for your ship-to-ship battles in the X-Wing Playmats.
The Starfield Playmat displays a dramatic view of the galaxy's stars, placing your fast-paced dogfight anywhere in the Star Wars™ universe. This playmat's minimalist design makes it especially suitable for tournament play, but it ultimately offers a stylish background for tournament or casual games.
Death Star Assault Playmat
[
edit
|
edit source
]
The Death Star Assault Playmat takes your dogfight straight to the climax of Star Wars: A New Hope. You can reenact the Alliance's desperate trench run, or tell your own stories set against the backdrop of the Empire's ultimate weapon. Whether you seek to break the Empire's power, or establish dominion over the galaxy, this playmat will serve you well.
This product was first officially announced on FFG's web site on February 6, 2015, with a news article titled "The Galaxy at your Fingertips".
Community content is available under
CC-BY-SA
unless otherwise noted.