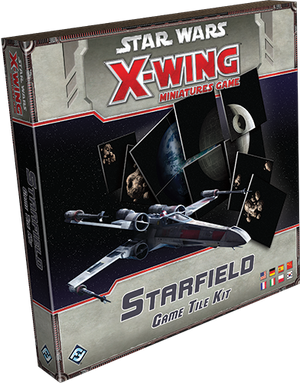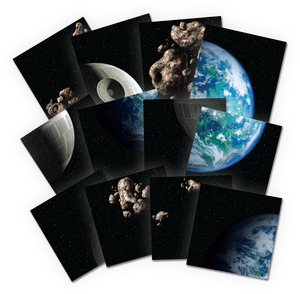 The X-Wing Starfield Game Tile Kit introduces twelve thick tiles that allow you to wage your X-Wing space battles above such iconic Star Wars features as Alderaan and the Death Star. Each of these sturdy tiles consists of matte-finished card stock mounted on 2.5mm fiber board and measures one square foot. Starfield tiles are all double-sided, and permit a wide range of possible configurations to create immersive settings as you fight for the fate of a galaxy far, far away....
What Happened to the X-Wing Starfield Game Tile Kit?
After extensive testing, we have determined that the Starfield Game Tile Kit is no longer the best option for an X-Wing play surface. The X-Wing Playmats will replace the Starfield Game Tile Kit. (https://www.fantasyflightgames.com/en/news/2015/2/6/the-galaxy-at-your-fingertips/)
This product was first officially announced on FFG's web site on April 15, 2013, with a news article titled "Bolder Battlefields".
Community content is available under
CC-BY-SA
unless otherwise noted.