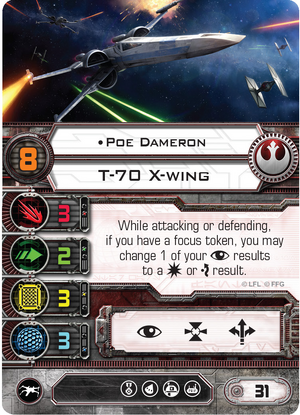 A ship's primary weapon value is the red number on its Ship card. This value indicates how many attack dice the ship rolls when attacking during the "Roll Attack Dice" step unless it is attacking with a secondary weapon.
During a primary weapon attack, the attacker or defender may add range combat bonuses.
A ship with a primary weapon value of "0" can still roll additional attack dice granted by range combat bonuses and card abilities.
All modifiers to a ship's primary weapon value are cumulative. After all modifiers have been applied, if a ship's primary weapon value is less than "0", it is treated as "0".
Community content is available under
CC-BY-SA
unless otherwise noted.