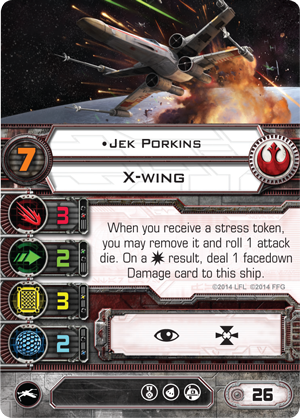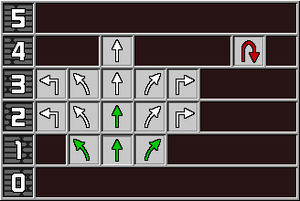 "The lieutenant and I once knew a very fine Human pilot who went by 'Piggy.' There's no 'derogatory component' to it in this squadron. Rather, it's a badge of honor I hope you can live up to."
    ―Wedge Antilles
Card Text/Abilities
Edit
When you receive a stress token, you may remove it and roll 1 attack die. On a hit result, deal 1 facedown Damage card to this ship.
 Action Bar
Edit
Possible Upgrades
Edit
Elite • Torpedoes • Astromech • Modification
If Jek Porkins uses his pilot ability to discard the stress token received from executing a red maneuver, he does not skip his Perform Action step. (X-Wing FAQ, Version 3.1.1, Updated 07/24/2015)
Available Through
Edit
Community content is available under
CC-BY-SA
unless otherwise noted.