Expand your galaxy with the Battle of Hoth game mat and Starkiller Base game mat, now available via FFG's in-house manufacturing!
Easily portable and made from slip-resistant natural rubber, these 3' by 3' playmats immerse you more deeply in your Star Wars battles and raise their stakes to all-new heights. When you engage the enemy atop your Battle of Hoth or Starkiller Base game mat, you're not just moving miniatures and rolling dice—you're battling for the fate of the galaxy at one of its most storied locations.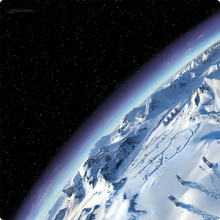 The ice planet Hoth saw one of the greatest battles in the Galactic Civil War as the Empire discovered the Rebellion's hidden base, marched across the ice and snow, punched through the base's shields, and eliminated it. Were it not for some quick thinking and individual heroics, the Battle of Hoth might have even seen the end of the Rebellion itself.
With the way it depicts the Empire's trio of AT-AT Walkers marching up Echo Base's shield generators, the Battle of Hoth game mat may leave you shivering with anticipation. Or it may leave you shivering with a sudden chill as you see how the ice planet's thin atmosphere trails off into space. Either way, the Battle of Hoth makes a perfect backdrop for your X-Wing fighter battles, allowing you to imagine them as part of one of the Star Wars universe's most pivotal battles.
The ion cannon, shield generators, and trenches—they're all there. You'll almost hear the rumbling of the AT-ATs as they march forward. All you need to add are your ships!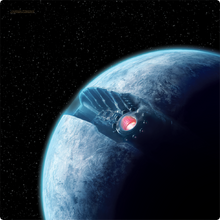 By siphoning power from a nearby star, the massive superweapon of Starkiller Base was able to destroy multiple planets in an instant. It completely incinerated Hosnian Prime and the Senate. And the glowing red aperture of its massive cannon stands out against the cold blue and metal of the remainder of the weapon and the planet into which it was built.
Your battles between the Resistance and the First Order gain a fantastic measure of urgency when you wage them atop the Starkiller Base game mat. As you witness Starkiller Base emerging from the shadows to threaten the galaxy, you will need to choose your side. Will you side with the First Order to impose a new galactic order, or will you fight alongside the brave members of the Resistance? Either way, the Starkiller Base game mat offers a thrilling backdrop to all your most fateful space battles!
This product was first officially announced on FFG's web site on December 8, 2016, with a news article titled "This Is Starkiller Base".
Community content is available under
CC-BY-SA
unless otherwise noted.